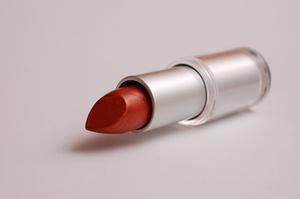 Some of the best beauty secrets are actually products. Some are household products you have lying around that you'd never even expect to be a "best" anything. And finally, you'd be surprised at what common sense solutions can do for you.
1. Water
A healthy way to enhance your natural beauty.
Water not only keeps you healthy and allows you to rid your body of impurities, but it makes the best beauty secrets list because it keeps your skin looking healthy and glowing. You may think it's more useful in the summer, but those winter months can dehydrate you if you don't keep chugging. Drinking water also keeps your mouth hydrated; a dry mouth can lead to cavities and odor.
Price: Free, for the most part
2. White or cream eyeliner
Use it on your bottom lash line to make your eyes look wide and alert.
Even if you're suffering from allergies or you pulled an all-nighter studying for an exam, you can use any white or cream eyeliner to give yourself an awake look. Just pull your bottom lid down and draw a line right where your lashes start. Line all the way across and top off with mascara.
Price: $1-$30
3. Apple cider vinegar
Yep, the stuff from the grocery store made it onto the best beauty products list.
Rinse your hair with apple cider vinegar after you've washed your hair to get rid of product build-up and create shiny, bouncy hair. Cut it with water--two parts water to one part vinegar--and rinse out with water when you're done.
Price: $5
4. Baby oil
Another cheapie product, this one's great for more than babies!
This makes a great, softly-scented moisturizer for dry skin. However, don't use baby oil if you're sporting a sunless tan or it'll make it come off in patches. You can also use this to highlight your collarbones in a sexy strapless top or dress. It's much less expensive than department store shimmer creams.
Price: Around $5 for a big bottle
5. Sunless tanner
Deepen your skin tone and perk up the pasty pale look winter brings on.
Use a full-strength sunless tanner or a gradual tanning lotion to perk up your complexion and get yourself out of the winter doldrums. Use them in the summer as an alternative to UV tanning to prevent wrinkles and decrease the risk of skin cancer. You can do it yourself or visit a spray-on tanning booth. Sunless tanning is one of the best beauty products out there, for sure!
Price: $5 and up
6. Eyeshadow base
Use concealer, Urban Decay Primer Potion, MAC Shadesticks and Fluidlines, or foundation.
Put something under that eye shadow if you want it to stick around. You can use your own drugstore concealer or foundation, or you can opt for special products designed specifically to help your shadow stay on. Apply a thin layer of your product of choice, then tap your shadow on top with an eye shadow brush. You may want to pick a neutral base color to layer all over first, then apply your different colors. Otherwise, it may be more difficult to blend.
Price: $5-$20
7. Eye Liner
While white eyeliner can help you look wide awake, other shades can enhance the color of your eyes.
Everyone likes to bring out their eyes when putting on makeup. One of the best beauty tips for bringing out the flecks in your eyes is to line the bottom lashline with a matching color. If you have blue eyes with gold flecks, choose a soft gold liner or shadow and run it just underneath your bottom lashes for sexy eyes without a ton of makeup. Pair the liner with complementary shadow shades on the top lids as well.
Price: $1-$20
8. Berry lips
Lipstick in a raspberry tone--a combination of red, pink and violet
This color will suit everyone and never looks overdone. Add a bit of mascara to balance it out, and you'll instantly look ten times more alert and gorgeous. This is a beauty secret that is often overlooked in lieu of more neutral tones and red lipcolors.
Price: $1-$20
9. Emu oil
100% emu oil
This beauty secret may sound gross at first, but you'll be willing to slather it all over once you see the benefits. This is used for dry, flaky skin in the beauty world. Put it on at night, or let it sink in prior to putting on your makeup. It slides further into your skin than most moisturizers, and has no nasty chemical ingredients that can actually do more harm than good.
Price: $18
10. Dry brushing
Use a shower brush without water or soap.
Dry brushing is a way to keep your skin glowing and exfoliated while improving your circulation. Brush in strokes away from your heart daily for best results This is one of the best beauty secrets rumored to help get rid of cellulite.
Price: About $10