10 Best Selling Items Online
The Best Selling Online Items
Buying products online has grown every year as more people enjoy the convenience and potential for lower prices. 29 percent of Americans in 2017 shopped online at least once a week. Some of the most popular categories for online purchases are clothing, travel products, books and music and consumer electronics.
Amazon's Top Selling Item
Buy Now"
Amazon is the online retail site with the highest sales in the U.S. You can buy virtually anything on Amazon but the product that was their most popular during the 2017 holiday season was the Echo Dot. The popular "smart home" device retails for $49.99.
The Best Selling Product on Ebay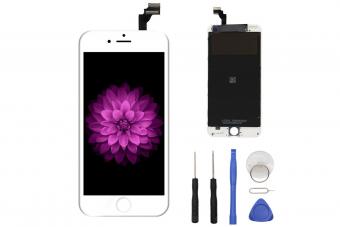 Buy Now"
Ebay's best selling product in 2018 is the LCD Display Touch Screen Digitizer Assembly Replacement for Iphone 6, 6S, 7 or 8 Plus. This speaks to the popularity of the Apple iPhone and how often people use their phones! The item retails for $17.95 on Ebay.
The Top Selling Etsy Store
The Etsy store with the highest sales in 2017 was LayeredandLong with 257,600 sales. The shop based in La Conner, Washington specializes in dainty jewelry. The best seller is a set of custom and personalized initial necklaces which are $53-$60 depending on the options you choose.
Most Popular on Craiglist
Craigslist is a great place to sell used items. With over 60 million monthly users, you're sure to find the people looking to buy from you. It's no surprise then that household appliances are the top selling item, including refrigerators, washers, dryers, ovens and microwaves.
Walmart's Top Online Products
More Details"
Walmart produced a list of their best-selling online products in 2017 by state. Surprisingly, a lot of these were food products, such as apple juice in Colorado, Gatorade in Idaho, raisins in Louisiana, peanut butter and jelly Uncrustrables in Maine, Chex Mix in Oregon and lemon cake in South Dakota. One product that was in their top sellers across states was the Mainstay Pillow.
Sephora Best Seller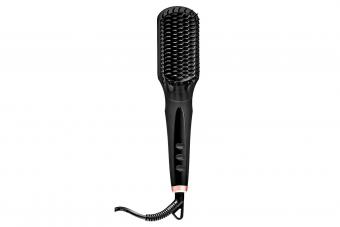 More Details"
Kohl's Top Selling Black Friday Product
The Instant Pot was Kohls's most popular product on Black Friday in 2017. It was, in fact, so popular that it was completely sold out by the end of the morning. The Instant Pot retails for $99.99 to $169.99 depending on the quart size you purchase.
OfferUp's Best Selling Items
OfferUp looks at best selling items during months of the year when people's needs change depending on the weather and holidays. These items not only sell higher during certain months but also for higher prices. Lawnmowers are the highest selling item in May whereas treadmills sell the most in December.
Most Popular on ThredUp
Buy Now"
ThredUp is an "online thrift store" that specializes in used clothing. They listed their ten best selling brands in 2017 and 2018, and the top seller is Frye. The brand specializes in footwear, bags, and accessories for men, women and children.
Target Best Seller
More Details"
One of Target's best selling items during the winter season is the Threshold Fuzzy Blanket Throw. The blanket retails for $14.99 and comes in several colors. The blanket is loved by customers, with an average of 4.5 out of 5 stars from almost 500 ratings.