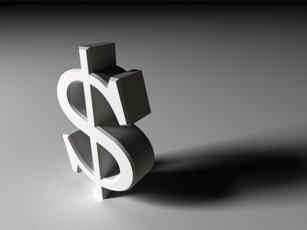 If you're looking for a career in a financial field, such as investment banking, financial advising , or accounting, the best finance employers will help you realize your career goals while also providing a favorable working environment. As you begin your job search, consider the following financial companies.
1. Edward Jones
---
Edward Jones is not merely one of the best finance employers. A 2010 Fortune report on the "100 Best Companies to Work For" listed the company as the second best employer across all industries. Fortune touted the company's ability to weather the recession without layoffs or closures. In addition to career stability, employees can take pride in knowing they are helping clients achieve important financial goals, such as saving for a child's college education.
2. Morgan Stanley
---
Morgan Stanley is a global company and a respected presence in the U.S., being called on to advice other financial firms during recent economic crises. Environmentally-minded workers may be interested in the company's Environment, Social Finance and Community Reinvestment Group which advises businesses on financially-sound ways to become better stewards of the environment. University Programs give students a foot in the door and help them gain valuable experience in the real world of finance.
3. Defense Finance and Accounting Service
---
The Defense Finance and Accounting Service (DFAS) is the largest finance operation in the world. Working for the DFAS offers an attractive federal benefits package, along with an opportunity to support U.S. troops from behind the scenes. CollegeGrad.com listed it as one of the Top Entry Level Employers for 2009.
4. Robert W. Baird & Co.
---
Robert W. Baird & Co. came in at number 11 on the Fortune magazine list of the "100 best Companies to Work For", in part because of its commitment to a rigorous hiring process that screens out unfriendly workers. The company offers a variety of financial services, so potential workers can choose their area of expertise. Employees provide financial planning advice to individuals and families, corporate services such as investment banking and asset management, and research on economic issues, markets and companies.
5. Ernst & Young
---
The company's pension plan is an attractive option to employees and is one of the reasons Fortune magazine includes the firm in the top 50 companies to work for at number 44. The "EYU" philosophy emphasizes worker development and continuing education. Special programs, such as the Global Exchange Program, offer unique opportunities to upwardly mobile employees.
6. Bank of America
---
Bank of America is one of the largest financial institutions in the world, with career opportunities around the globe. The company offers a competitive benefits package, including commuter benefits, discounts on banking products, comprehensive health care and even volunteer support programs. Bank of America's partnership with Merrill Lynch offers even more opportunities in the finance field.
7. Financial jobs at non-finance-related companies
---
You don't always have to work at a big firm to find the best finance employers. You can bring your financial skills to a company outside of the financial industry for a job that best fits you. Perhaps you can manage the investments of a foundation supporting a cause you strongly believe in or oversee the books at a hometown company. There are potential finance jobs in nearly any field.
Additional LoveToKnow Sites of Interest
LoveToKnow Business
LoveToKnow Jobs & Careers