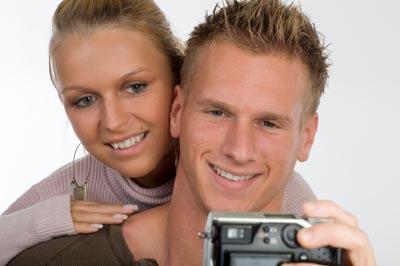 If you are looking for the best gifts for guys, have no fear; the results are endless. Gift giving can be simple if you know what your guy is interested in doing. Find something that matches your guy's interests and your gift is sure to be a hit!
1. Sporting Event Tickets
Sporting events and men go hand in hand. Show your guy how much you care with tickets to his favorite game. Askmen.com rates this gift idea as their #1 pick.
2. Grilling Tools
Ask any man and he will admit that he is the king of the grill. Give your man a new set of grill tools and he will feel even more like a king while enjoying the art of grilling.
3. iPod
An iPod lets guys choose their favorite tunes and take them along wherever they go. Add some cool accessories to the mix and let them take their iPod running, to work or to listen to in the car.
4. Shaving Set
Women and men will agree that a close shave makes you look and feel sexy. A new razor can give a guy a new look and feel. Try one of the latest styles and throw in a package of new blades and some shaving cream for a gift that is sure to please.
6. Watch
Marie Claire magazine lists a watch as one of their best gifts for guys. A watch is the perfect accessory for a man. Choose a style that best reflects his specific tastes.
7. Money Clip
For those men who don't enjoy carrying a bulky wallet, give them a money clip to try out. It is a great way for a guy to carry his money and identification card. Red Envelope.com has monogrammable styles to choose from that are classy and stylish.
8. Fluffy Robe
Pamper your man with a new robe. Slipping into a fluffy robe after a hot shower will make your someone special feel comfortable and relaxed.
9. GPS
Men typically don't like to stop and ask for directions. Give your guy a navigation system, so he will never get lost.

Website: GPS