Best Places to Invest Money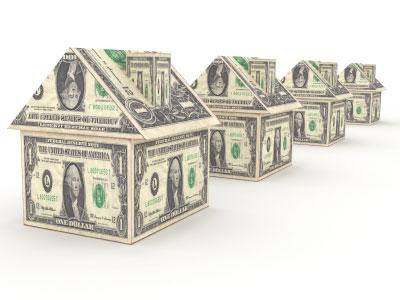 Often the best place to invest money is in long-term accounts that will earn interest over time. The benefit of investing in this way is the investment benefits from compound interest. Even small amounts of interest still develop exceedingly well over time. Consider your options and your financial goals as you consider some of the best places to invest money.
1. Employer-Sponsored Plan Offering a Match
An employer-sponsored retirement plan is one of the best investment options. It allows for tax advantages including the fact that pre-tax dollars are invested. The money goes into the account prior to taxes being levied. Taxes come out only when the money is being withdrawn. Ask your employer about 401(k) or 403(b) plans available. Then, find out if the company offers matching funds. This is free money going into your retirement account from your employer. There is no reason not to take it.
2. Roth IRA
If you are looking for an option outside of your 401(k) or you have earned the maximum match there, the next best option is a Roth IRA. Money is taxed prior to being invested, but the funds grow tax free. You also have more options in terms of which stocks, bonds and other investments you buy into. Finally, in 2009, you can contribute as much as $5000 to an IRA. You can contribute to both a 401(k) and a Roth IRA to maximize your investment.
3. Traditional IRAs for Higher Incomes
For those who have income that is above the Roth IRA limits, consider a Traditional IRA. Currently, the ability to invest in Roth IRAs begins to phase out for those who have a modified adjusted gross income that is at $101,000 for a single or $159,000 for joint filers. A Traditional IRA allows you to put money away long term, but it is tax deferred. The funds are taxed as regular income when you withdraw them.
4. Taxable Investments
Only after you have taken full advantage of the options listed above offering tax benefits should you consider accounts where you face taxes regularly. Taxable investments are a good option, but only after you have carefully considered the advantages of tax advantaged accounts first.
6. High-Yield Savings Accounts
Perhaps you want to keep your money out of investments, or you have tapped all other options here. The next option is to find a high yield savings account. There are several online banks that offer excellent rates. Compare companies to find the best interest rate possible. These banks do offer federal deposit insurance, which means your investment is covered and protected up to $250,000. Interest rates fluctuate over time, but they earn solidly with very little, if any, risk.
7. Bonds
Bonds are the way to go with any additional investment money. They are safe and add a good bit of protection to your portfolio, even though the yield is rather low. However, security may be more important to you in the current economic conditions.
9. Real Estate
Putting your money into real estate is a great option. The only way to do so, though, is to think long term. If the investment will be for the long haul, such as a rental property or a first or second home, then your money is likely safe and will grow over time. Housing values are low, which means less money is required to make a safe investment here.